The instructor will be alerted of any new submissions via email.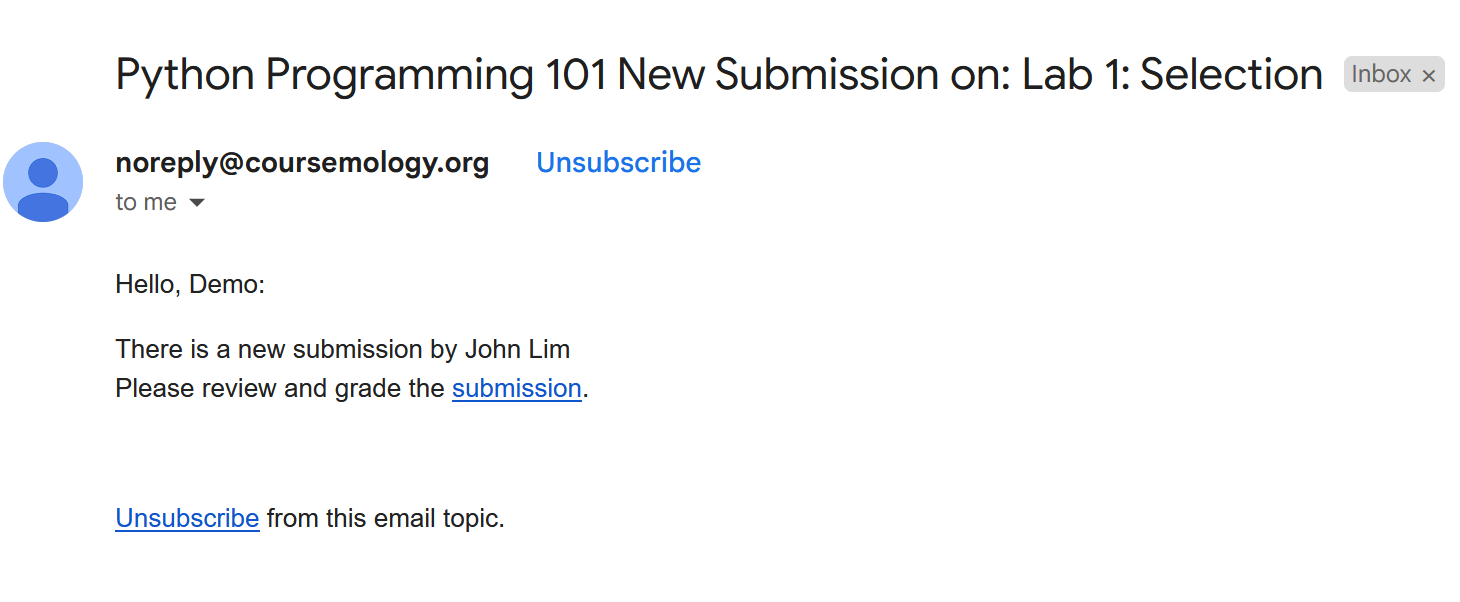 The instructor can view all ungraded submissions at:
Submissions > Pending Submissions
After grading the student's work, Publish Grade to submit the grading.
The instructor can also view the submission status of a particular assessment:
GOTO: Assessments > Submissions (of the corresponding assessment)
This shows the progress of all students with respect to this assessment.